Tactile Reading 2021
This is the 2nd Tactile Reading conference, which this year will be held online, focusing on braille and graphics, including digital aids for braille reading and the use of 3D-printed material.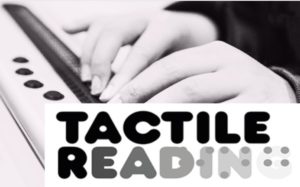 The themes will include early intervention and education for children, youth, and adults within the field of tactile reading.
A pre-conference event will be held on April 28th covering technology and aids for people who are blind and visually impaired. A digital exhibition will showcase products from a range of organizations.
The full conference program for the April 29-30 includes keynote sessions and a wonderful selection of parallel presentations to choose from.
Registration is open until April 15th.