Tactile Reading 2021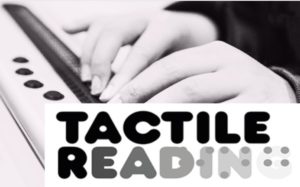 This is the 2nd Tactile Reading conference held in Oslo, Norway focusing on braille and graphics, including digital aids for braille reading and the use of 3D-printed material. The themes will include early intervention and education for children, youth, and adults within the field of tactile reading.
A pre-conference event will be held on April 28th covering technology and aids for people who are blind and visually impaired. Suppliers will present upcoming products in hands-on presentations and workshops. This will provide a chance to discuss products and functionality with users and teachers to receive feedback on existing and planned products. The Pre-Conference is hosted by The Norwegian Library of Talking Books and Braille.
The programme will include keynote sessions, parallel workshops/presentations and exhibitions of technical aids for braille and graphic, as well as poster presentations.
The call for abstracts is open until June 14th 2020.