About Us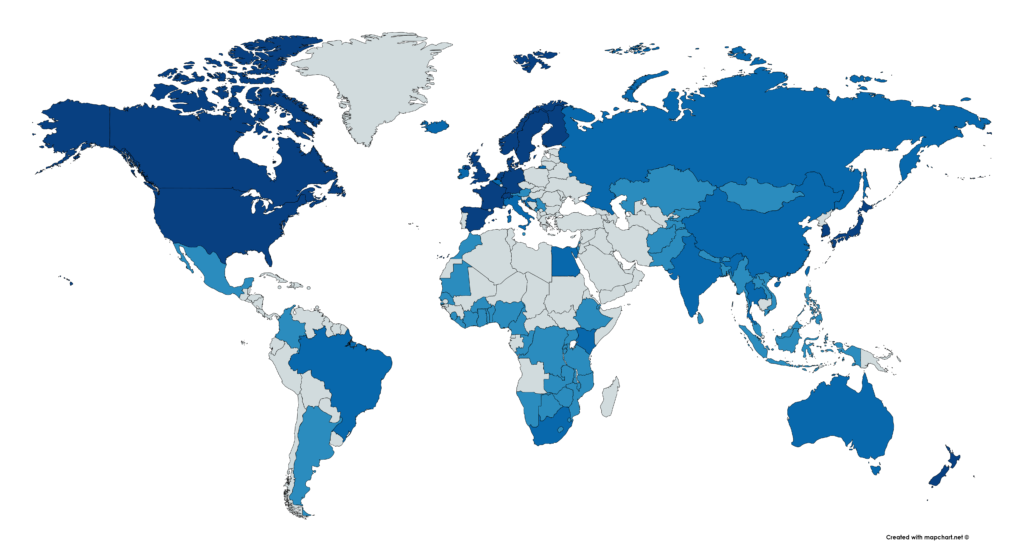 The DAISY Consortium is a global consortium of organizations committed to a common Vision and Mission, which pools and coordinates resources to deliver worldwide change.
We contribute expertise in standards working groups
We develop guidelines and checklists so that best practices are clear and widely available
We promote reading systems that ensure the best possible reading experience
We support open standards and help develop an inclusive publishing ecosystem for everybody
The DAISY Consortium is established for charitable purposes only. We have no political affiliations and are non-aligned in terms of religious belief and ideology. The DAISY Consortium strives to be transparent and open. Our cooperation is based on equal treatment, integrity, and mutual respect.
The Consortium is managed by a Board made up of representatives from all Full Member organizations. The Consortium is constituted as a not-for-profit association under Swiss law and governed by Articles of Association. We are also registered in the United States as a 501(c)3 non-profit.
Our Annual Reports are a great place to start if you want to learn more about our work.
Short History
The DAISY Consortium was formed in May 1996 by talking book libraries to lead the worldwide transition from analog to Digital Talking Books.
The first DAISY Format Standard was proprietary, originating in Sweden in 1994. The DAISY Specification has evolved considerably. It offers a flexible and navigable reading experience for people who are blind or print disabled in a number of countries worldwide including [among others] Sweden, Finland, France, Japan, Canada, Germany, Switzerland, Spain, Australia, New Zealand, Norway, the United Kingdom, the Netherlands, Denmark and the United States.
Technology and experience in the development of the DAISY Format was then used to aid the evolution of the EPUB format, embedding accessibility features at the very foundation of this mainstream ebook format.
DAISY Members and Friends
Full and Associate Members are nonprofit organizations, typically national talking book libraries or national consortia of such libraries.
Friends include educational establishments and for-profit organizations like technology companies, and developers of production and/or playback hardware or software.
Inclusive Publishing Partners are organizations in the publishing sector working to embed accessibility in their mainstream practices.
Individuals are amazing people who generously support the work that we do.
If you like Join us.
The DAISY Consortium and its members also work in developing countries on building and improving accessible libraries, training staff, and creating networks of organizations. It also supports best practices to realize the benefits of the Marrakesh Treaty, enabling the efficient sharing of accessible materials for the benefit of persons with print disabilities.