News & Events
Here you will find the latest news as well as upcoming and previous events.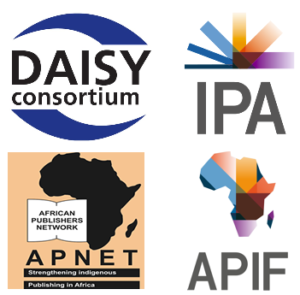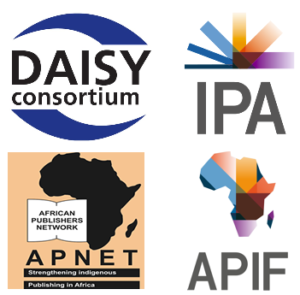 We recently conducted three webinars dedicated to introducing accessible publishing to an audience of people working in the publishing sector in Africa. This webinar covering "The Fundamentals" was delivered in 3 languages, the recordings and associated materials are linked below:
Accessible Publishing in Africa The Fundamentals
Transcript of the English webinar
English Powerpoint slides
Publication accessible en Afrique Les fondamentaux
Transcription du webinaire en français
Diapositives Powerpoint en français
النشر الميسر في إفريقيا – الأسس والمقومات
شرائح باوربوينت العربية
---
These webinars and the associated training are part of an initiative driven by the Africa Publishing Innovation Fund (
APIF
), a grant-giving program co-led by philanthropic organization
Dubai Cares
working with the International Publishers Association (
IPA
), and the DAISY Consortium.
Read More