Apple Books Overview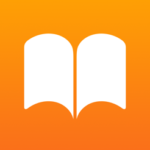 Apple Books is a replacement for the iBooks app. It is available for Mac, iPad, iPhone and Apple Watch. It can be installed free of charge from the iOS App Store.
Books app supports EPUB and PDF format and audio books from the Apple Store. Books can be purchased from the Apple Books store for reading in the app. Users can also open their own EPUB and PDF files in Books app by transferring them to their devices using Dropbox, iTunes or email.
The Books app features include Bookmarks, Notes, Color themes, Font resizing, Brightness adjustment and Scrolling/Paginated view.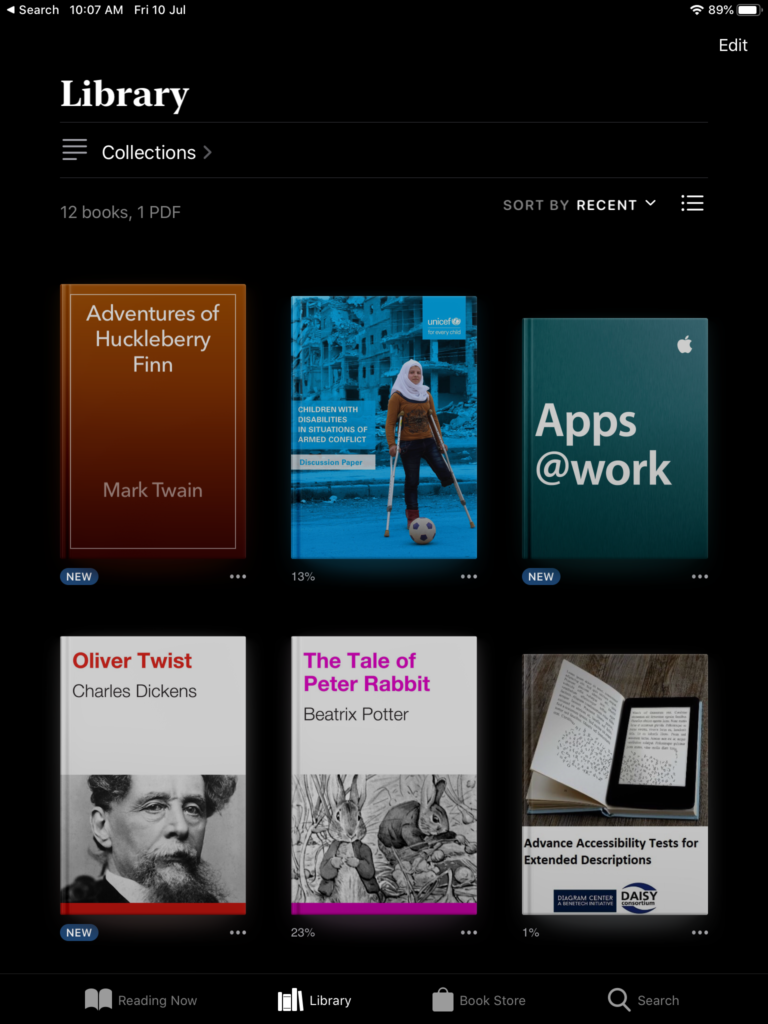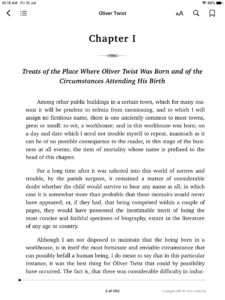 There are many tutorials and podcasts available for learning more about using iBooks. Check out the following to get started:
Using Apple Books app with VoiceOver
Voiceover performs just like any other app in Books. Most Voiceover gestures are supported and it is also possible to navigate the book text by words and lines. A noteable limitation is the inability to navigate the book content using its heading structure with Voiceover.

Tags: App reading system / EPUB