DDReader+ Overview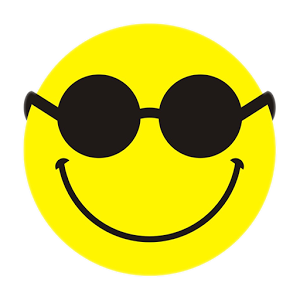 The DDReader+ is a digital book reader that can be used for reading digital content in DAISY 3 format on Windows and Android platforms. This software application is available free of charge in Portuguese, English and Spanish. The DDReader is a fully featured DAISY format reader for everyone including persons with disabilities. Note that it does not support DAISY 2.02 standard books, those DAISY format books which contain the ncc.html file.
Update: As on July 2022, this app is not available on Google Play Store. Its apk file may be available on some websites. This app has not been updated for a long time. You may check other DAISY reading apps like EasyReader.
Click here to download DDReader+ for Windows
The user interface of the Windows and Android version is similar and offers two modes – Visual and Accessible. The Visual mode has a simple design with the book index on the right and large buttons at the bottom to control the book playback. In the Accessible mode the same user interface is presented in high contrast to meet the needs of users with limited eyesight.
In DDReader+ DAISY 3 text only books can be read with any compatible text-to-speech voice installed on the computer. DAISY 3 full-text full-audio books can be enjoyed with synchronized text highlighting and audio playback. DDReader+ features include support for bookmarks, notes, text search, footnotes, spell mode, font resizing and zoom.
DDReader+ differs from all other DAISY format readers in the way the commands are accessed using the keyboard or touch gestures.
In the Windows version, there is no standard Menu bar as seen in most applications. Instead the user needs to press the TAB key to access the Command list. You should press TAB again to select the required command in the list and Enter key to activate and Esc to cancel. The book navigation commands are also slightly different; press Left/Right Arrow keys to move to the previous or next section and Up/Down to navigate by sentences.
In the Android version, the application screen is divided into six areas resembling a Braille cell. Touching these areas allows access to all commands and book navigation and playback controls. The DDReader app is fully compatible with the Talkback screen reader on Android and even totally blind individuals can use this app to read DAISY format books.
The tutorial is built into both the Windows and Android versions of DDReader+. This tutorial is a DAISY format book and should be reviewed to learn all the functions of this application.
You can easily open the Help on Windows by simply pressing the "T" key. When you want to exit the tutorial, press "H" key.
In the Android app, the six areas of the screen when DDReader is open are used as follows.
Top left: Previous item
Top right: Next item
Middle left: Open item. When inside a DAISY format book it is used for moving to the previous section.
Middle right: Open item. When inside a DAISY format book it is used for moving to the next section.
Bottom left: Command list
Bottom right: Play & Pause
To open the tutorial in Android, tap the bottom left area of the screen to open the Command list. Then repeatedly tap on top right area of the screen to move forward in the Command list till you select "How to use DDReader+" and then tap on middle right area of the screen to activate it.

Note that DDReader+ can be used both in the self-voicing mode in which it echoes all the commands and silent mode which may be more useful to non-visually impaired users.

Tags: DAISY