VitalSource Bookshelf App for Android: Quick Start Guide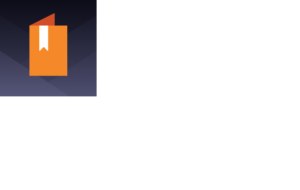 Bookshelf is a free app from VitalSource for reading ebooks downloaded from participating libraries. EPUB files obtained from other sources can also be side loaded in the Bookshelf app. A VitalSource Bookshelf account is required to use the app. A new account can be created quickly free of cost after installing the app.
The Bookshelf Android app can be installed on any android Phone or tablet running Android version 5.0 and above.
Bookshelf app features
Online and offline reading.
Searching inside current book or across full library
Creating notes or highlights
Tapping on figures, viewing captions and pinching to zoom
Syncing last page read and all notes and highlights between the Android device and other Bookshelf desktop or web-based apps.
Bookshelf Android app user interface overview
When the app is opened for the first time, the user is prompted to input the VitalSource account email ID and password. Henceforth when the app is opened, the user has access to the Library screen which lists all the books available for reading.
The top toolbar has the "Main menu" button on the left and "Search" button on the right. Below this top toolbar the available titles are shown as a slide show, you can swipe right and left to see all the titles. On tapping "View all titles" in the middle of the screen the titles can be arranged in list view or grid view.
When a book is opened for reading, the top toolbar has the following buttons from left to right: Library, Reader options (text resizing, color adjustments), Read aloud, Search and Bookmark.
The bottom toolbar has the following buttons from left to right: Reader (selected), Contents, Notebook, Bookmarks and More button to view Flashcards and Figures. A Slider is available above the bottom toolbar for moving forward or backwards in the book.
Accessibility tips
The Bookshelf app supports all the common touch gestures and works like any other standard app. This app is also very accessible with the Talkback screen reader and Magnification function available in the Android devices. All the buttons and controls in the app are properly labelled for the screen reader. The app can be easily used with Bluetooth keyboards.
Help and support
It is easy to get help from within the app. Tap on the "Main menu" icon in the top left of the app screen and then tap on "Help". From here the How to Guide and Support Articles can be opened. This screen also has option to get support by email or to contact VitalSource using the listed phone numbers.

Tags: EPUB / Software reading system