Royal National Institute of Blind People (RNIB)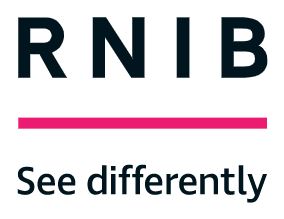 Grimaldi House, 154A Pentonville Road
London, N1 9PE
United Kingdom

Website: https://www.rnib.org.uk



RNIB is the leading UK charity providing direct services to blind and partially sighted people. As a founding member of the DAISY Consortium, RNIB is committed to enabling independence through accessible information, working to introduce digital accessible information across a range of services.

Through partnerships with international organisations, local and national government, and the private sector, RNIB aims to increase the adoption of universal design for accessible information, supported, where appropriate by legislation and regulation.

RNIB is a full member of the DAISY Consortium and Web Accessibility Initiative, and with a focus on design for all.

RNIB's talking book service currently reaches over 65,000 blind and partially sighted people in the UK.  The organization:
uses DAISY production tools to produce content with home and studio-based readers
produces a wide range of content in DAISY format.
RNIB remains at the forefront of the development of braille codes ensuring braille evolves in the 21st Century with the advent of digital technologies.