Liblouis Braille Translation Table Feedback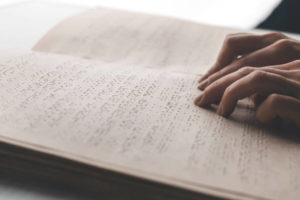 Liblouis is a free and open-source braille translation system that powers screen readers such as NVDA, JAWS to work with refreshable braille display in various languages, as well as a variety of conversion tools including the DAISY Pipeline. To facilitate accurate translation Liblouis has dedicated braille tables for each language that it supports.
If a language is supported by Liblouis, then it is possible to read create a braille version of a document in that language for use on a refreshable braille display such as an Orbit Reader, or embossed on braille paper.
Liblouis currently supports 79 languages, and many of those languages have braille tables for grade 1 and grade 2 (uncontracted and contracted) braille. You can find the list below.
Considering the importance of Liblouis in supporting braille usage on refreshable braille displays and for the production of braille books, the DAISY Consortium is seeking assistance in compiling a list of languages that are not yet supported in Liblouis and in which accessible books are currently published. We are also seeking feedback on languages that are currently supported, but in which the braille translation may not be correct.
Once we have identified these gaps we will be able to plan for filling them by adding braille tables of identified languages. If you are aware of any language in which accessible books are published and braille translation tables are not available or currently adequate please let us know:
Visit the Liblouis feedback form
List of languages for which braille translation tables are available in Liblouis:
Afrikaans
Arabic
Armenian
Assamese
Bashkir
Belarusian
Bengali
Bulgarian
Burmese
Catalan
Chinese Mandarin
Chinese Cantonese
Coptic
Croatian
Czech
Danish
Dutch
English
Esperanto
Estonian
Ethiopic
Finish
French
Gaelic
German
Greek
Gujarati
Hebrew
Hindi
Hungarian
Icelandic
Irish
Israeli
Italian
Kannada
Kashmiri
Kazak
Khmer
Korean
Kurdish
Latvian
Lithuanian
Malay
Malayalam
Manipuri
Marathi
Mongolian
Nepali
Norwegian
Oriya
Persian
Polish
Portuguese
Punjabi
Romanian
Russian
Sanskrit
Sepedi
Serbian
Sesotho
Setswana
Slovak
Slovenian
Spanish
Swedish
Tamil
Tatar
Telugu
Tshivenda
Turkish
Ukrainian
Unified English Braille
Urdu
Uzbek
Vietnamese
Welsh
Xhosa
Yakut
Zulu