New EPUB Creation Tool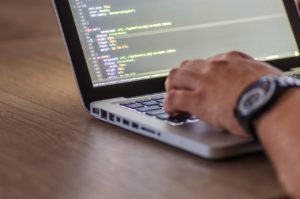 The publishing and disability communities have in recent years embraced the EPUB format, with "born accessible" digital publications being created globally and enjoyed by consumers using a range of assistive technology.
While EPUB has rapidly been adopted by trade, academic, and scholarly publishers, access is also needed to a variety of publications produced by organizations, public institutions and even individuals. In these instances a simple and practical workflow for creating accessible and flexible materials is required.
Many of these documents are created using Microsoft Word, which is no surprise given that it is the most widely used word processor, used throughout education and in organizations around the world. Word is also good starting point for accessible documents with its built-in accessibility checker which does a great job to highlight potential issues. The wider DAISY community will also be familiar with using Word in accessible book production workflows, having previously utilized the "Save as DAISY" tool to create DAISY Format publications from Word.
Our new WordToEPUB tool, which was developed with support from Microsoft, is a simple and straightforward method of converting Word documents to valid and accessible EPUB files in one of three ways:
By selecting one or more multiple files in the application
Using the Context Menu (right click) on a Word file
Directly from Word using the WordToEPUB Add-in on the Toolbar Ribbon
We're delighted to launch this tool with English, French, Spanish, Portuguese and Dutch language support in the interface, and the tool itself can detect and encode content in many more languages.
Throughout the development process we have received some wonderful feedback, with stories of the tool being used in a variety of academic settings, for professional events, in government offices and by self-publishing authors.
As we continue to develop the tool we look forward to hearing your feedback and stories of how you've found it useful.
Our WordToEPUB tool is available now to download for free!