Accessibility at a Mainstream Publishing Event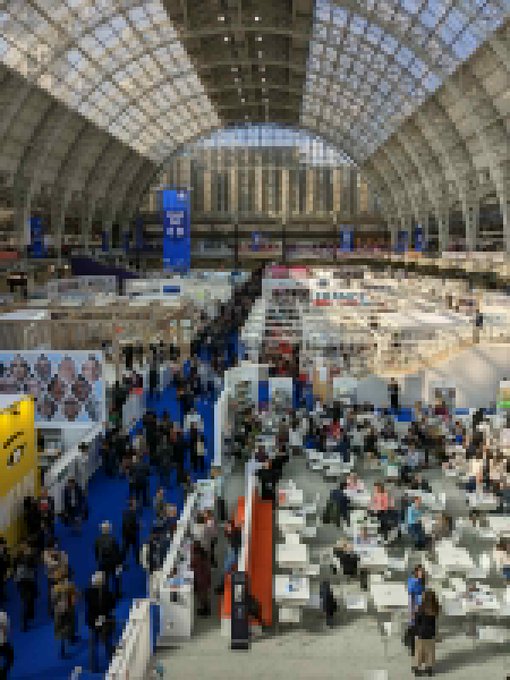 The London Book Fair was a vibrant and well-attended event this year and the publishing world was out in force. As ever, there were a number of sessions dedicated to accessibility and it was great to see so much interest in these focused seminars. Publishers had sent staff specifically to find out more about accessible publishing and it was encouraging to be able to welcome new faces to the discussions.
It's true to say that the main focus of the fair still remains around print and this is likely to remain the case for the forseeable future – this is a rights fair and publishers are looking to sell and buy rights in both print and digital product but traditionally they are not there to talk about accessibility. Any in-roads that we can make are therefore significant and it was exciting to be able to attend back to back meetings to talk about inclusive publishing.
The Publishers Accessibility Action Group's annual seminar, now in its 15th year ran a session entitled: Accessibility, Charting the Waters, focusing on the new PAAG Charter which asks publishers and other industry players to commit to accessible publishing via a set of 10 clear points on accessibility. The speakers spoke to a number of the points each, showing how they approach these areas within their own organizations and proving that the charter is an easy commitment for everyone. Attendance was high and questions lively.
Amnet systems also ran a seminar: Accessibility, Are We Nearly There Yet and DAISY were pleased to take part in this and the PAAG event.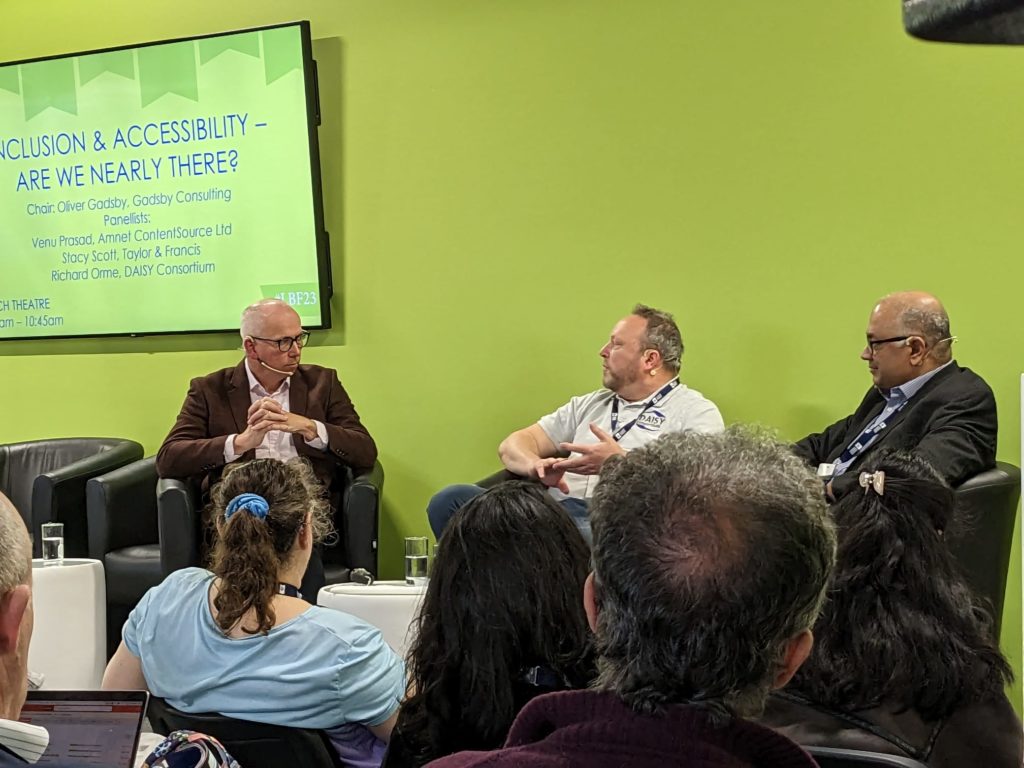 In March we reported on the renewed focus on accessibility at publishing events and LBF was no exception. Whilst it is always hard to divert attention from rights and acquisitions, there was no lack of enthusiasm for these events and the conversations that took place throughout the fair.