DAISY Board Meeting November 2022 Milan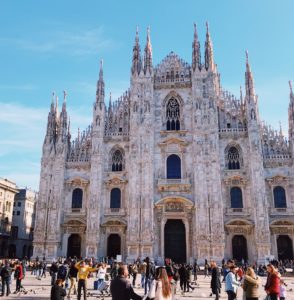 In November the DAISY Board were kindly hosted by Associate Member LIA Foundation in the beautiful city of Milan, Italy. This was our first hybrid board meeting with attendees present both in the room and online. We were also able to welcome observers from 5 continents. In addition to approving the plans for next year, the meeting discussed future digital braille file formats, DAISY's long-term strategy for developing countries, and shared information about technical and service developments. Many DAISY members are users of the ABC Global Book Service and the meeting received an update of latest developments, and discussed the possible future enhancements.
In May 2023 the DAISY board meeting and annual general meeting will be hosted by National Library Service for the Blind and Print Disabled in Washington DC, USA.