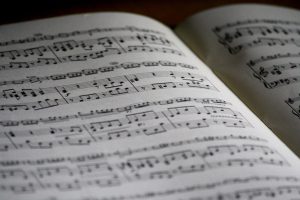 Our Second Round Table was held in London on 31 October, to further discuss and plan the future direction of standards and tools for the production and sharing of music braille files, following on from the first Round Table Meeting (Leipzig, June).  Our primary focus is to secure the production of future paper music braille by agencies and in education. Arne Kyrkjebø and Sarah Morley Wilkins chaired the meeting, to review progress on work areas identified after the Leipzig meeting, and to plan for longer-term initiatives. This lively meeting of around 40 in the room with 12 online represented many of the major blindness agencies doing music braille production, as well as educators and some of the developers of the conversion tools. Experts came from Australia, Canada, China, Europe, India, Korea, New Zealand and USA.

Work is underway around the table to improve music braille production in a range of ways, and we heard progress updates about:
Tests of music braille conversion tools (BrailleMuse, GoodFEEL, Hodder) with different music files, which has generated a list of fixes sent to developers, to try to improve the tools immediately.
DZB's Hodder tool from DZB is being trialled at Dedicon with a range of music files, and both agencies will decide in 2019 what opportunities there are for their ongoing relationship, and perhaps for others too.
Influencing the successor file format to MusicXML, MNX, by submitting our requirements for music mark-up to the W3C.
Drafting an approach to publishers to make it easier for trusted intermediaries to obtain suitable master files, ideally without fee or contract.
Sharing metadata tags for online collections of music braille files (Bookshare, ABC Global Library Service, and NLS), to ensure easy file-sharing and retrieval.
Developing a more defined MusicXML specification suitable for faster and more accurate and reliable conversion into music braille, with guidance for mark-up specialists.
Preparing a requirements document to share with developers defining our major requirements for a future sustainable, accurate and reliable tool (or tools). A process for collective agreement and financial contributions will need to be in place if funds are required for major development.
Our next Round Table Meeting will be in Geneva 28-29 May 2019, where we anticipate having a focus on the tool specification and technical development plans, and MusicXML specification guidance. For more information please email us at musicbraille [at] daisy [dot] org to be added to the circulation list. All project reports, documents, meeting notes and presentations are on the
Music Braille Project Page
.
Read More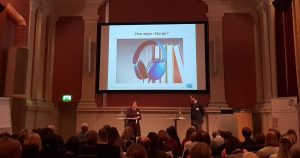 The Swedish DAISY Consortium consist of 42 members, including universities, regional libraries, Swedish Agency for Accessible Media and related organizations. We are a full member of the DAISY Consortium.
We held our annual conference in Stockholm in November. This year's topic was Accessible reading for democracy and the conference focused on how to enable participation for all. The audience of the conference was mostly librarians from public and university libraries, staff from MTM (Swedish Agency for Accessible media), disability organizations and other interest groups.
Christine Bylund opened the conference with a presentation on what it is like to break the norm. As society's norm is a fully functional white heterosexual person – what's it like to break this norm as a person with disabilities? How does this norm make us think about how a person with disabilities should act, what a person with disabilities can do and should behave? Christine pointed out the importance of making persons with disabilities visible in media, commercials and in all parts of society, so we can challenge the norms on what a person with disabilities can and can't do.
The power of digitalization and how to bridge the digital divide was one themes of the conference. Professor Jan Gulliksen discussed the digitalization as a transforming force, that gives us great opportunities. He talked about how society has to change with the digitalization and use its possibilities.  A number of different projects aiming to make more people, especially people with different disabilities, a part of the digital community, was also presented.
Another theme was how to make information accessible for all. The project "Be an Easy-to-Read Politician" is an online-course to help politicians write Easy-to-Read Swedish, enabling people with reading disabilities to participate in political discussions.  Another project on Easy-to Read texts was also presented.  The project has tested on end users what it is that actually makes a text easy to read and easy to understand. The result shows that it is not only how you write the text that makes it easy to read, it is also important how you present it – layout, font etcetera.
To reach new users is always a challenge and it was very inspiring to listen to how librarians from Linköping public library have reached out to new users in unexpected ways and in unexpected contexts.  The librarians have for example visited union meetings and informed about the libraries services for persons with reading disabilities.
The importance of working together with mainstream, to make publishers and media understand the benefits of inclusive publishing was another topic. Fredrik Karlsson, MTM, told us about how MTM are involved in a number of pilot studies on how to encourage publishers to use The DAISY Consortiums tests for accessible ebooks. The mainstream publishers has shown great interest in inclusive publishing.
Two guest speakers from the Nordic countries also spoke at the conference.  Öyvind Engh from NLB in Norway told us about new collaborations that aims to reach new users and to increase the access to accessible media. One way of doing this is to work together with mainstream publishers, so that the commercial titles are produced accessible from the beginning – born accessible. Öyvind pointed out the Marrakesh-treaty as an example of how NLB will be able to give students access to adapted textbooks faster. We learned more about the benefits from the Marrakesh-treaty from Kirsi Ylläne from Celia. The treaty makes it easier to share adapted texts. If a book is available in Daisy-format in one country, you can share that copy and not all countries has to adapt the same text. This helps us use the resources better and hopefully more books will be available in an accessible format. Kirsi explained that the Marrakesh-treaty makes it possible for universities to exchange adapted texts directly with another university in another country.
The audience left the conference infilled with inspiration and new knowledge. "This was the best conference that the Swedish Daisy Consortium has arranged" said one on the participants.
The presentations are available on the Swedish Daisy Consortium website and on YouTube (in Swedish).
---
Thanks to Elin Nord, Chair of the Swedish DAISY Consortium for contributing this article.
Read More