Welcome to the New Site!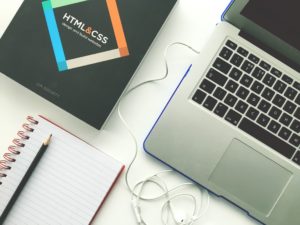 We're excited to bring you this new and updated website, and even more excited for what is to come as this is just the start.
This new site offers a series of significant improvements over our previous site which performed extraordinarily well over many years but was ready for retirement. Through this site we can bring you upgraded security, flexibility, much clearer structure and a broadly modern approach to content.
There is much more planned for the site in the coming months, so you'll want to visit regularly. Many features from the previous site have been integrated and enhanced here, and if you were familiar with a feature which you don't currently see there is likely to be a new and improved version just around the corner.
As with any new site, pushing the button to make it "go live" is just the start. We're actively monitoring how people access the site and refining the experience for all users. There are a handful of things which we're working to address so you can expect a series of small changes over the coming weeks as we offer the best possible experience.
To help answer some immediate questions we have developed the following series of short questions and answers:
Q. Where is…?
Some things have moved around on this site to provide a richer structure for logical navigation. The Main menu is typically the best entry point to drill down and find the content you're looking for, and the Search tool is available on every page for a quick route to the content.
Technologies, Projects and Services houses our current Software development, Standards, Services and Projects.
Information and Help contains all our Guidance and Training materials, Frequently Asked Questions, Archived Projects and our Glossary of Terms.
About Us provides details of the DAISY Consortium, our Member organisations, how we function and how you can get involved.
Q. But what about that feature I used to use…?
DAISYPedia – our old wiki site content is now housed in the Training and Guidance area which contains a range of information which we're adding to regularly.
Forums – Our discussion forums are returning in a few months as part of our new area for Members.
Tools and Services – You'll be pleased to hear our new system for discovering reading systems, conversion tools and content services will be added to the site soon.
Q. Are you aware of this problem?
With any significant site change there are bound to be a few minor issues to resolve, so we're actively monitoring and testing the site to fix things as they arise, but we can only fix the issues we know about. If you have identified a problem which we should be aware of please Contact Us with the details so we can get it resolved.