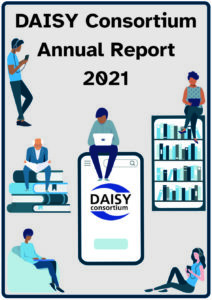 2021: Member Spotlight
Around the world DAISY Members have been actively serving their communities and developing new resources. We are delighted to include a few of their stories from 2021.
Amnet, India
Amnet Accessibility Solutions is committed to ensuring inclusion, diversity, equity, and accessibility (IDEA) for all. Along with state-of-the-art technology, we employ a specialized team of SMEs (with CPACC and DHS certifications), including persons with disabilities. Recently, Amnet developed a tool that accurately identifies all unique URLs on any public-facing website with 98 percent accuracy—including inactive and dead URLs, which accumulate over time, especially on retail or e- commerce websites. By crawling websites in seconds, the tool significantly reduces our team's research time and improves our work efficiency, allowing us to focus on delivering quality accessibility solutions instead of gathering data. This unique benefit has helped Amnet's customers maintain a clean and accessible digital presence on the web. This tool, as one of the many technological advances at Amnet, emphasizes our commitment to the IDEA concept of using technology "where it makes sense."
https://accessibility.amnet.com/
The Association on Higher Education and Disability (AHEAD), USA
The Association on Higher Education and Disability, the leading professional membership association for individuals committed to equity for persons with disabilities in higher education, has experienced consistently strong membership growth over the last four years. In response to the changed pandemic landscape, AHEAD is offering more professional development opportunities virtually than ever before, implementing a first-ever online Spring Consortium in 2021 and substantially expanding its existing online offerings. AHEAD's annual international conference returned to an in-person event in 2021, supplemented by an online conference offering much of the same material for those unable to attend in-person. AHEAD works in conjunction with the University of Minnesota to continue the work of the National Center for College Student with Disabilities funded by the U.S. Department of Education, and has enhanced its policy and advocacy work.
www.ahead.org
Book Industry Study Group (BISG), USA
BISG continues to consider accessibility issues as part of our workflow committee, which is chaired by Rachel Comerford of Macmillan Learning. A 2021 highlight of the committee's efforts was a 90-minute workshop on accessibility and metadata, with three panelists exploring best practices for describing accessible features of book content. A recording of the session can be found at: https://www.youtube.com/watch?v=5AXznbW3dVI
http://www.bisg.org
Christian Library for the Blind and Visually Impaired (CBB), The Netherlands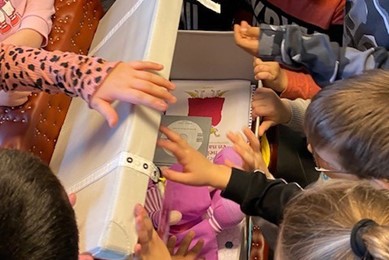 After the development of the 'reading together concept' in which we combine full color tactile images with braille lined up with big letter print and an audio pen, we started a new project in 2021. We developed 10 theme boxes for the schools for children with a visual impairment. Each box all kinds of elements, like puzzles, questions, tactile objects, tactile games and audio elements, such as radio plays. Each theme box is centered around a book. The aim is to promote reading pleasure.
CBB is also looking more and more abroad. In 2021, we started a project to produce daisy-books for the blind and visually impaired in Suriname. We found 16 enthusiastic volunteers with a Surinamese background who will record Surinamese books. In this project, we are working together with the National Institution for the Blind and Visually impaired in Suriname.
http://www.cbb.nl
Dedicon, The Netherlands
Together with Dutch publishers associations and expert organizations for people with a print impairment, Dedicon has joined forces in the project 'Accessible Publishing in the Netherlands'. In 2021 a program of workshops has been set up for publishers on the accessibility of e-books, websites and digital learning materials. Nearly 300 participants, spread over four workshops, took part in 2021. The website Inclusiefpubliceren.nl (in Dutch) has been developed as knowledge base and a third quick start guide has been published: Check dit! (Check this!).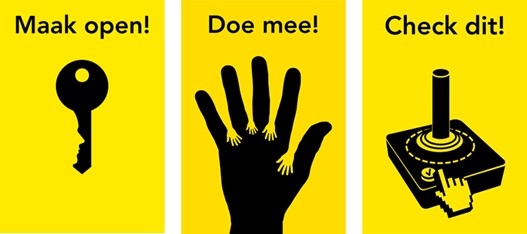 In addition Dedicon has been a partner in the European project Supporting Digital Publishing through Training (SIDPT). This project, funded by the Erasmus+ Program, has delivered practical learning materials for publishers and producers of digital publications, so they can make content accessible and implement accessibility requirements into their workflows. The materials will be made available in 2022 in English, French, German and Dutch.
https://www.dedicon.nl
Fondazione LIA, Italy
In light of the forthcoming European Accessibility Act, Fondazione LIA worked actively at national and international level providing advisory on its implementation. To provide all the stakeholders with information on the compliance of the publishing standards with the EAA requirements LIA prepared a detailed document European Accessibility Act: report on the state of the art of publishing standards that has been published as open position by Federation of European Publishers (FEP), to foster the adoption by the EU Commission of the industry standards as technical specifications fulfilling the requirements of the EAA.
LIA has been supporting Italian and European publishers – also academic and educational ones, publishers' associations and specialist organizations in the process of adapting their production and distribution workflows and their web platforms to meet EAA requirements.
In 2021 the catalogue of Italian Born accessible e-books includes more than 29.000 titles.
www.fondazionelia.org
Medibus, dzb lesen, Germany
Medibus was part of a series of events organised by the accessibility taskforce in the German Publishers and Booksellers Association and helped to design 3 webinars. Available at: https://www.boersenverein.de/beratung-service/barrierefreiheit/ (in German)
In 2021 the dzb lesen part of the DAISY Music Braille project has been completed and, thanks to the numerous supporters and testers, the web service for Braille note transfer could be sustainably improved. Licensing agreements are planned for 2022.
http://www.medibus.info
Pratsam, Finland
Pratsam is a software company providing organizations such as Celia, the national library for accessible literature and publishing in Finland, with an online distribution platform for accessible media. In 2021, over 900.000 loans were delivered online to the patrons which is 74 percent of all loans made at the library.
A pilot project was launched together with the Swedish Agency for Accessible Media, MTM, providing a voice assistant service connecting to Legimus, the digital catalogue at MTM. The service connects the end-user to existing DAISY Online Delivery Protocol (DODP) systems and streams DAISY books directly to end-user devices supporting the Google Assistant.

Developments to support the Amazon Alexa platform started in the autumn and the first version will be launched in Q1 2022. On the roadmap for Pratsam Reader Voice is, among other features, support for more accessible media formats and content discovery.
Royal National Institute of Blind People (RNIB), UK
In the summer of 2021, customers of RNIB's Talking Books library were able to begin to access their audio books on a Smart Speaker by 'Asking Alexa', as well as through RNIB's usual library services. The RNIB project team worked with both Amazon and New Zealand based company, Sonnar Interactive to develop the Alexa Skill. It gives library members instant access to 36,000 books. Users can search by book title, author and key word.  Search by genres will soon be added to the list of options. RNIB distributed 3,000 free Amazon Smart Speakers to library members to encourage them to try this exciting new way of accessing their library.  In the first 6 months we have had 7,000 customers subscribe to the Alexa Skill and over 1 million utterances.  The Talking Books service has been described by many users as a 'lifeline' during the pandemic, with 1.33 million Talking Books being sent out last year and although the service is 86 years old it continues to adapt to the changing landscape of how library users want to read their books.
https://www.rnib.org.uk/
Sensotec NV, Belgium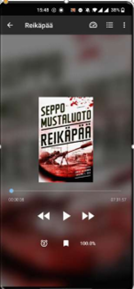 Sensotec made some impressive achievements in 2021, we realized new apps such as the Dutch "Passend Lezen-app" and several new features:
Adding support for skippable structures in DAISY books
Adding bookmark support for EPUB books
Allowing users to send feedback about a specific book
Allowing users to send feedback about the app
Allowing users to access and manage the newspapers and magazines more easily
We also began work on several new initiatives including:
Realizing new features such as an Audio Player reading mode, a better onboarding for new users and an improvement of Voice Assistant support
The launch of a DODP server service for small organizations to allow them to use the Daisy Standard and the Daisy Online Delivery Protocol at manageable costs.
The development of a smart speaker service that connects to DODP servers, allowing Alexa or Google speaker services to be used as an alternative to hardware online Daisy players.
Sightsavers, UK
Sightsavers is a UK-based international development organisation working with partners in 33 countries across Africa and South Asia to eliminate avoidable blindness and support the empowerment of people with disabilities to learn, earn and participate equally in society. We have a proven track-record and strong reputation for delivering effective pan-disability education and social inclusion programs at scale.
In 2021, Sightsavers:
was selected as the disability-lead for the UK government's seven-year flagship education programme in Nigeria which is supporting the education of up to two million children
obtained donor funding for new education projects in Kenya, Bangladesh, Nigeria, and Zambia
assisted governments to strengthen teacher training systems in Sierra Leone, Cameroon, Pakistan, and Uganda
supported the education of children with visual impairments across six states in India, particularly through ensuring they were able to access ICT.
Solutions Radio BV, The Netherlands
In 2021 Solutions Radio started the development of a revolutionary new DAISY player, the Daisybox. The Daisybox combines simplicity with powerful streaming capabilities, text-to-speech and audio playback, build-in help and online and offline reading. By keeping simplicity in mind, and its remotely customizable audio menu's, the Daisybox is the ideal reading companion.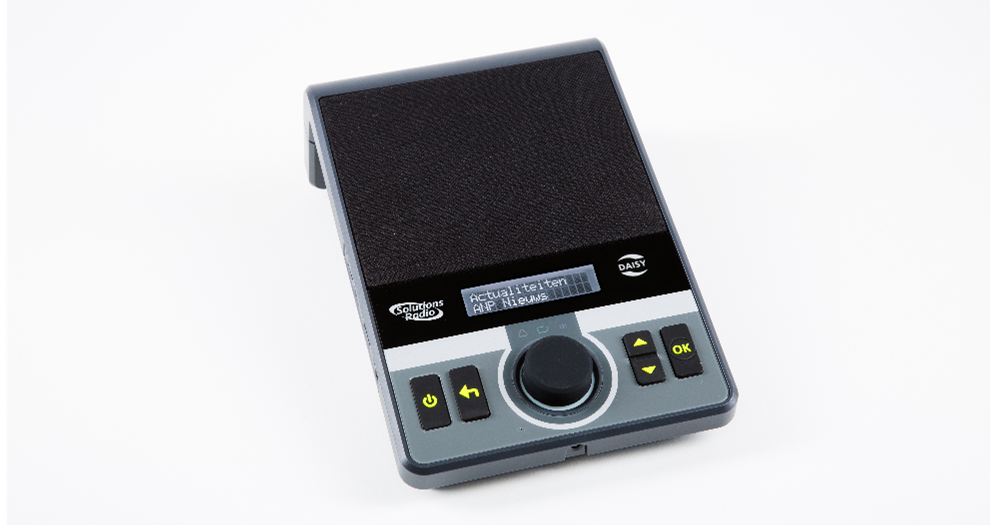 The Daisybox next generation DAISY player with its streaming capabilities reduces the ecological footprint significantly by eliminating the need to produce and ship CDs. The compatibility with the DAISY DODP standards turns integration with libraries into a logical next step.
Falk Beerten took over the Dutch company Solutions Radio b.v. on 1 January 2022. Solutions Radio, like sister companies Lexima Reinecker and Sensotec, focuses on assistive technology for people with a visual or other reading impairment.  The complementarity of Solutions Radio's Daisy offering with Sensotec's Online DAISY Apps and servers provides access to online audio books to more than 200,000 users worldwide.
http://www.solutionsradio.com
Vision Australia, Australia
Audio library services at Vision Australia migrated from traditional CD delivery to the Envoy Connect, a portable solar powered audio player, enabling rapid delivery of content in a cost-effective and environmentally friendly manner.
https://visionaustralia.org/
---
Next: Financial Review 2021
2021 Annual Report Index: