2022: Training & Support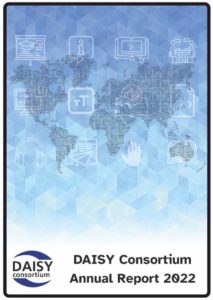 https://daisy.org/info-help/guidance-training/
Throughout 2022 training was delivered as a mixture of in-person and online events supported by webinars, digital handouts and online learning systems.
Training was delivered under contract to WIPO through the Accessible Books Consortium online training portal we were contracted to develop and maintain, with direct support provided to Lesotho, Ghana, Philippines, and Kyrgyzstan.
Additional training courses were delivered to VTS World in the US, Charities Aid Foundation, National Library in India, European Disability Forum, in Macedonia under the Erasmus project, and for Librarians in India.
Through an additional project with Africa Publishing Innovation Fund in partnership with the International Publishers Association, webinars and training were delivered in English, French and Arabic reaching publishers in 23 countries and providing instruction and support in the creation of accessible publications.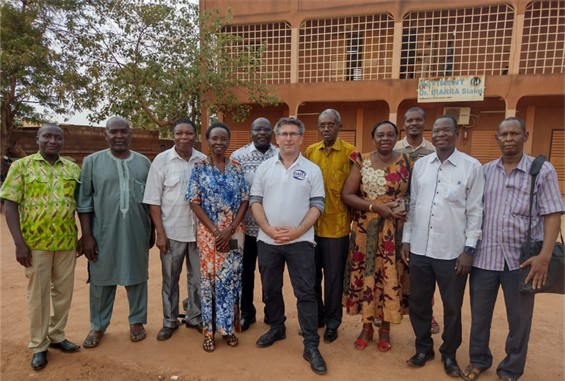 Caption: participants of a training session in Ouagadougou, Burkina Faso
Webinars
Our DAISY Webinar series on accessible publishing and reading delivered a season of 4 high quality webinars to a global audience, producing the full session recording, transcript, links, slides, and a description as an enduring learning resource.
Online Training
Through a contract to WIPO under the Accessible Books Consortium, maintenance and support for their online training site continued, offering a course on accessible book production in English, French and Spanish, alongside virtual trainer sessions with groups of trainees to a further 12 countries, with ongoing support provided to the first 16 countries.
A new DAISY Learning system was launched offering courses on accessible publishing concepts, accessible Word documents, WordToEPUB, implementing the Marrakesh Treaty, and piloting additional courses.
The DAISY Learning platform was also used to deliver courses for APIF and IPA Africa.
---
Next: Member Spotlight
2022 Annual Report Index: