2022: Year in Review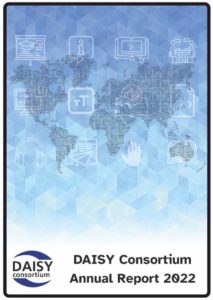 DAISY Board and General Meetings
Following discussion with our board members and potential hosts, with the ongoing risks of Covid19 associated with travel, our first board meeting of the year was held in May as an accessible virtual event on the Zoom platform. We also hosted a virtual AGM to conduct the formal business required, as well deliver presentations highlighting two topical activities, the Microsoft Low-Cost Assistive Technology Project and the DAISY European Inclusive Publishing Forum.
In November we were delighted that conditions permitted us to hold our first in-person board meeting for a while, with the option of virtual attendance for those unable to travel. Hosted by the LIA Foundation, board members met in Milan, Italy for two full days of meetings.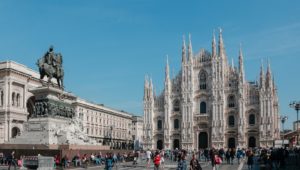 Caption: Milan Cathedral and the Piazza del Duomo
Welcomes and Recognitions
The DAISY Board and wider community benefit from the contribution of many people, and occasionally that dynamic changes, allowing a constantly fresh approach and always keeping the door open for new perspectives.
In 2022 the DAISY Board said farewell and welcome to the following people:
Thanks to Brad Turner who served the board since 2016, welcome Michael Johnson as the new Benetech representative.
Welcome to Alice O'Reilly at the National Library Service for the Blind and Print Disabled who takes over from John Brown who we thank for their contribution to the board.
Our thanks to Tove Dannestam for representing the Swedish DAISY Consortium on the board since 2019, a warm welcome to Daniel Frelén.
We are grateful for the contribution Scott LaBarre made to the DAISY board since 2018 representing the National Federation of the Blind, he will be greatly missed.
We welcome Nicole Gaines at the American Printing House for the Blind (APH) to the DAISY board after they elevated their membership to become Full Members.
---
Next: Developments
2022 Annual Report Index: