2020: Year in Review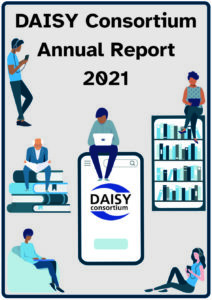 DAISY Board and General Meetings
As in the previous year, many events in 2021 took place virtually instead of in-person, including out Board and General meetings, ensuring the safety of all participants.
A virtual Board meeting was held in May, with an associated Annual General Meeting to transact the formal business required under our articles and governing regulations. We also used the General Meeting to deliver a showcase of member projects and initiatives.
Alongside the October Board Meeting, which was also virtual, we also conducted a 3 hour webinar to showcase DAISY projects, updates from DAISY Members and a series of briefings on accessible publishing. The webinar was also recorded and made available on the DAISY website as a lasting resource.
Welcomes and Recognitions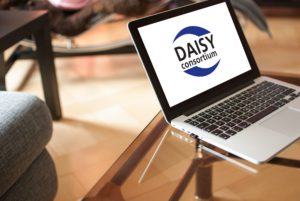 The DAISY Board and wider community benefit from the contribution of many people, and occasionally that dynamic changes, allowing a constantly fresh approach and always keeping the door open for new perspectives.
In 2021 the DAISY Board said farewell and welcome to the following people:
Thanks to Michael Katzmann for his considerable contribution to DAISY who stepped down from the Board after 10 years of service. Welcome to John Brown as the new representative for NLS/BPD at The Library of Congress.
Welcome Alison Long the new treasurer for DAISY, thanks again to Michael Katzmann for serving in the role.
Our thanks to Duane Morgan who contributed on behalf of CNIB, who have changed their membership level.
Thanks to In-hahk Lee for their contribution to the board, and welcome to Won Jong-Pil as the new representative of National Library for the Disabled (NLD), Republic of Korea.
Many thanks to Michael Wright who made a significant contribution, serving on the Board for over 10 years. Welcome to Daniel Dam Freiling as the new representative for Nota.
Thanks to Fernando Pinto Da Silva and welcome Basile Mignonneau representing DAISY France which has a rotating representative.
---
Next: Developments
2021 Annual Report Index: